CLASSIC BOOK
It is hard to beat a classic, and our traditional printed, hardbound books will be a treasured heirloom for years to come.
Package includes these specific items:
Package Includes these standard items: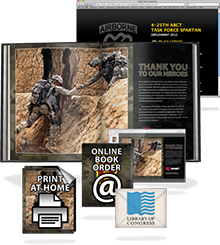 CLASSIC BOOK PLUS
**Best Value**
Our best value package provides the finest hardbound book and the interactive eBook with professionally-produced video and links. eBook is expandable to include many more pictures, documents and links.
Package includes these specific items:
Package also includes these standard items: